A Great Place Needs Great People
A Unique Career at Island Lake Lodge
Island Lake Lodge is one of the most iconic cat skiing operations and ski properties in North America and is a must ski destination for skiers from all over the world. Our ski terrain is legendary with incredible snowfalls, 7000 private acres of stunning and pristine alpine terrain, bowls and gladed mature forests. Off the snow, Island Lake Lodge's luxury offering, an incredible culinary program, beautifully appointed lodges and friendly dedicated staff meet and exceed our guests every need and create memories that last a lifetime.
At Island Lake Lodge, it's the culture within our company and our team that makes everyday engaging, adventurous and fun. We work in a stunning and beautiful location and get to do amazing things during our workday. It's a fast paced and vibrant work environment where you are surrounded by passionate people doing incredible things.
We're looking for a few great people to join our team. Interested? Get in touch and let's talk. We're excited to hear from you!

Who Works Here?
Kirk has worked in our Kitchen for a couple of years whipping up some extraordinary dishes to our guests.

Kirk Moran

Sous Chef

Nigel is on our Maintenance team and helps keep our Lodges and grounds in top shape. His jovial laugh and easy personality is everything you could want in a co-worker!

Nigel Montague

Maintenance Crew

Every company has its characters. Here at Island Lake we have had a long list of characters that have not only help build the place into what it is today, but who are an integral part of our history. Corrie "The Captain" Wright is our longest serving employee and has been an inspiration to a long list of guests and employees.

Corrie "The Captain" Wright

Catskiing Guide/ Summer Glader

Working 16 years at Island Lake has made MH a pro at climbing our mountain terrain! As a snow cat driver during our Winter season and as our Trails & Hiking supervisor in our Summer season.

Marie Helene (MH) Jodoin

Snow Cat Driver/ Trails Supervisor
Why Work Here?
Complimentary staff meals

We keep you fueled with great food, from our amazing culinary team!

Good Vibes

Awesome workplace culture and a friendly and positive team environment.

Consistent schedules

A work life balance, that meets your needs

Compensation

Competitive wages and extras

Perks

Staff Discounts and Pro Deals from our corporate partners Salomon, Yeti, Arc'teryx, Hestra and Smith

Benefits

Wellness plan for seasonal employees & Extended Health Benefits plan for all permanent employees

Leadership

Learn, develop skills and advance with our excellent group of skilled leaders

Explore our Terrain!

Play where you work! Legendary Catskiing, x-country skiing and more!

Join us for Summer

Opportunity for continued employment in our Summer Season!
Who We Are
Our Vision

To create unmatched experiences that inspire and create memories that last a lifetime.

Our Values

Our Values are rooted in a passion for excellence, wellness, health and safety and an unwavering commitment to quality and accountability.

Our Mission

Our mission is to make Island Lake Lodge a truly unique backcountry mountain destination by delivering outstanding quality, continuous innovation and exceptional guest experiences.
Our Corporate Partners

Connect with us! We will keep your resume on file for when that position you'd be perfect for opens up.
Here are some on the many positions we hire for at Island Lake Lodge:
Housekeeper
Dishwasher/ Prep Cook
Line Chef
Sous Chef
Server
Bartender
Concierge
Front Desk agent
Reservations Agent
Massage Therapist
Maintenance Helper
Building Maintenance
Mechanic
Trail Crew
First Aid Attendant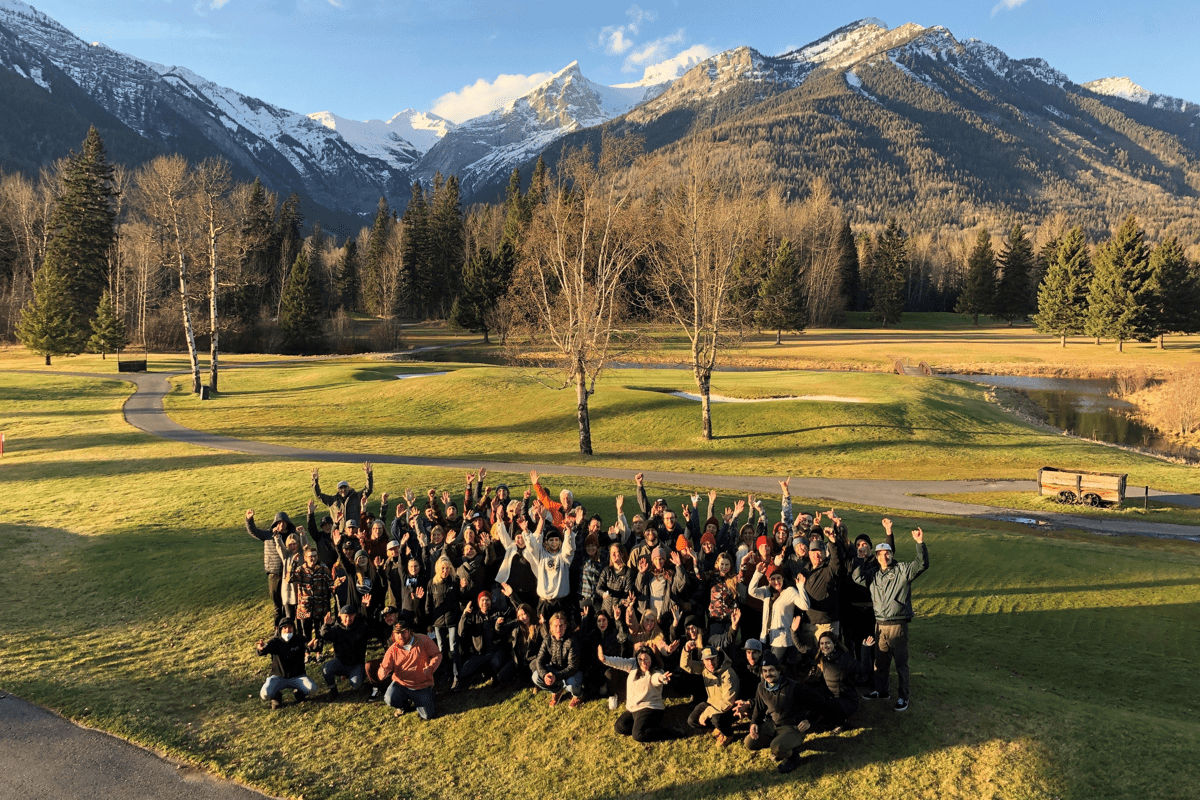 Join our Team
Fernie locals and newcomers alike all work at Island Lake Lodge. If you are looking for a fun and inspiring work experience this Summer, drop us a line!
Foreign Workers
Unfortunately we are unable to consider applicants not already living in Canada with a valid work permit.

If you're 18 to 35 (18 to 30 in some countries), you can apply to come work in Canada through International Experience Canada (IEC).